Posted by SUERTELUCK on Dec 13th 2018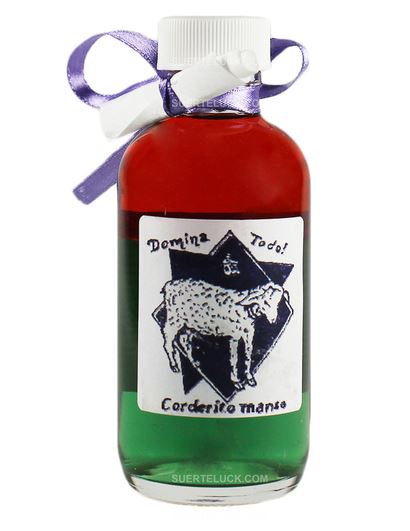 The Original Corderito Manso is a well known product for powerful its ability to calm a person. Its supernatural powers tame those who are not willing to cooperate with your desires.
To use the Original Corderito Manson you will need the following:
1 Red pepper
3 spoonful of sugar
Aluminum foil
Pen
Instructions:
Make a whole on of a red pepper. On the parchment paper included with the Corderito Manso write the name of the person you want to tame 3 times horizontally. Fold the parchment paper three times and put inside the red pepper through the hole made earlier. Add 3 spoonful of sugar saying the following " It is not the parchment paper that I am sweetening, it is the live spirit, judgment, thought and will of (Name of person).
Follow by adding 3 spoonful of the Original Corderito Manso in the red pepper, the with a large enough piece of aluminum paper wrap the red pepper and place in your refrigerator's freezer.
Prayer to the Dominant Spirit:
I incantate you (Name of person) in the name of Jesus, Marie and Joseph that with this Corderito Manso filled with love and attention.
Perform with faith and you will obtain positive results.
Optional:
After following the steps above light up a red candle with Dominant Oil.