Posted by SUERTE•LUCK on Apr 11th 2018
In New York it's common for your corner store to have shelve space dedicated to spiritual candles. I have even come across these candles at Wal-Mart and Target. Now, if you're not aware of the different types of spiritual candles it will be easy to get tricked into buying bad quality candles, unfortunately this is extremely common. As a spiritual worker for more than 25 years I'm here to tell you that there are cheap candles that you will not want to use for your spells. And that in fact there is a top candle for spells. Period.
I will teach you and compare three candles in the market so that you know what to look for and the characteristics a candle should have in order to be 100% sure that your spells are working. There is nothing worst than to mistake the low flame of a cheap candle as a sign that your spell is not working. You get what you pay for and if you got your candle from the dollar store you could be reading the candle all wrong. A good spell candle should last for 7 days—hence the nickname 7-day candles, and burn for approximately 150+ hours.
The texture of the wax on the top has to be smooth with no bubbles, bumps, have textures or be sunken. It is also important to pay attention to the size of wick. The wick needs to be waxed for easy ignition. A good wick will give you a consistent even burning. A bad wick can cause the wax of the candle to burn slanted with a low flame.
---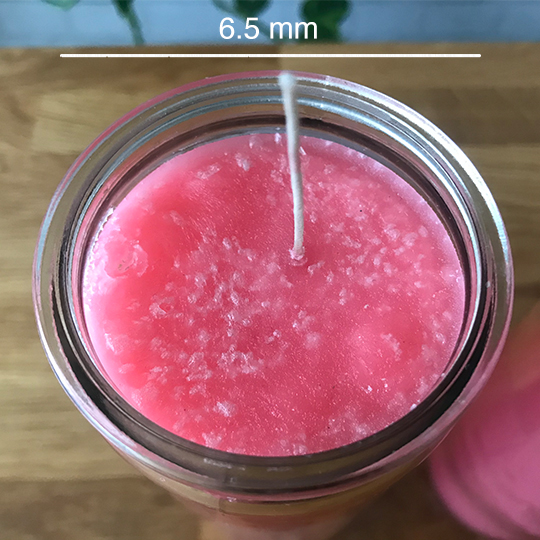 This candle has bubbles with a thin wick and a diameter of 6.5mm.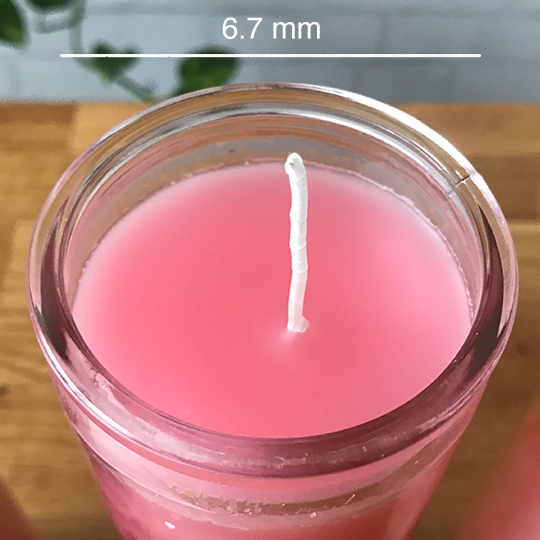 By far the best choice thick wick, clean, smooth surface with a dimeter of 6.7mm.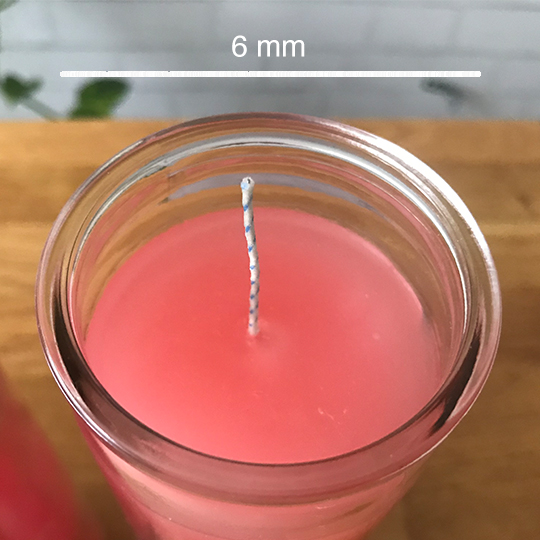 Better texture on the top, but its diameter only measures 6mm, burn for 5 days.
---
You know what they say the bigger the better, so pay attention to the thickness of the candle it should at least have a diameter of 6.5 mm in order to burn for 7 days. And the wax should not be filled with air bubbles all through out, as we demonstrate on the picture below.
At SUERTE•LUCK we only carry the top best quality candles. Be confident of your results and get the best spiritual experience.